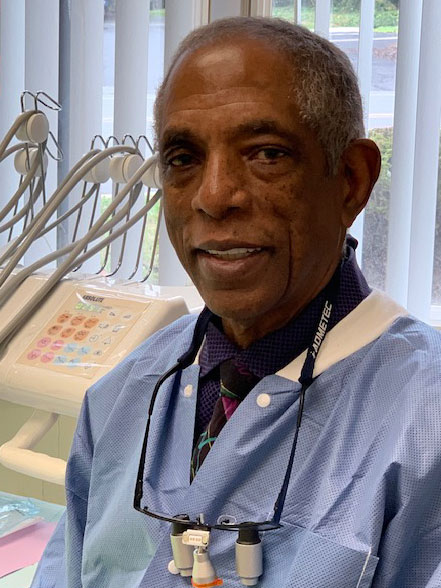 Dr. Gregory Barksdale
Dr. Gregory Barksdale attended Howard University in Washington, D.C., where he graduated in 1980. He has been practicing in the area for over 39 years and continues to further his education consistently to bring his patients the best care he can give. Dr. Barksdale is part of the National Dental Association and has had advanced training in oral surgery, periodontics and dental implants. His goal as a dentist is to provide his patients with comfortable, pain-free and comprehensive goal-oriented dentistry.
His hobbies include playing golf and tennis, as well as gardening and doing computer engineering.
Meet Our Team
As a family practice, our team is devoted to your oral health and smile. Friendly and professional, William Penn Dentistry takes the time to make sure each patient is made aware of our comprehensive dental options and matched to the correct treatment. Our knowledgeable team and dentist are ready to help you! To learn more about the services we offer for dental care in Easton, Pennsylvania, or if you would like to schedule an appointment with our team, call us at 610-258-2000 today!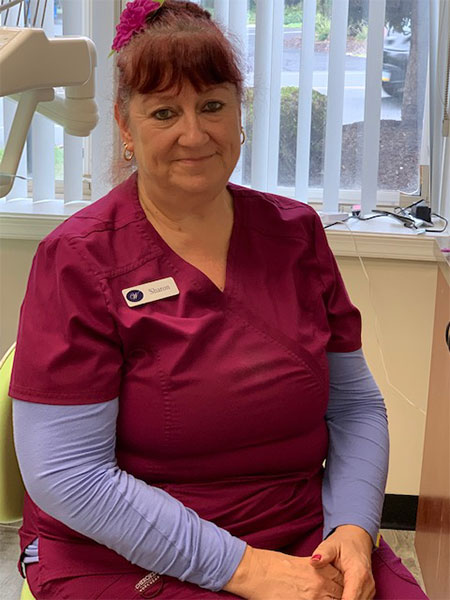 Sharon – Dental Assistant
Sharon is an EFDA dental auxiliary. She has been with our practice for a little over four months, and she enjoys how each staff member is a team player and how great our doctor is. Reliable and punctual, Sharon helps the day go easily by working with quick efficiency and anticipating our doctor's needs. She has three great children and enjoys gardening, quilting and cooking.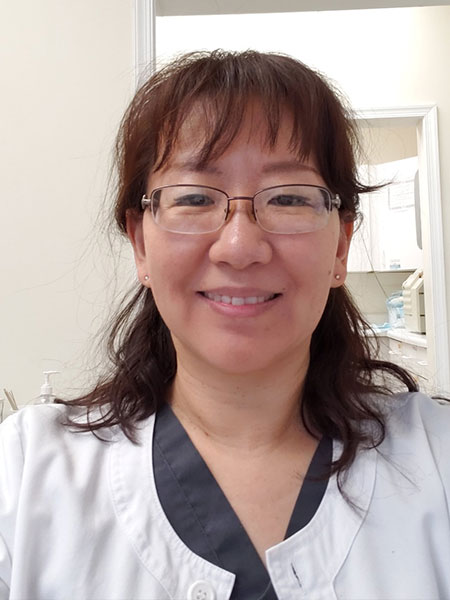 Sue Lee-Ahn – Dental Hygienist
Sue earned her associate degree in dental hygiene from Northampton Community College and joined our team in 2019. She brings over five years of experience as a hygienist to our practice. She loves working at William Penn Dentistry because she gets to meet great people and everyone shares the same goals. She enjoys working with people, helping them to maintain healthy mouths and educating them about the importance of good hygiene and home care.
Sue and her husband live in Nazareth, PA and they have two kids. Away from the office she looks forward to reading, watching movies and listening to music. She also enjoys traveling and trying new foods!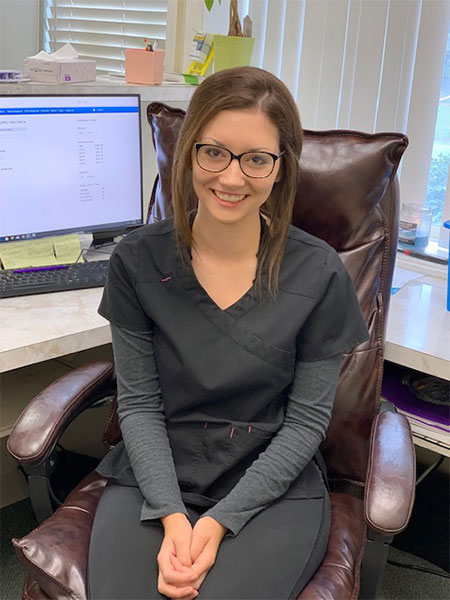 Kyra – Front Receptionist
Kyra has been with us for five years and has an associate degree in medical assisting from the Lincoln Technical Institute. Kyra thinks that the best thing about our practice is that the team and doctor make coming to work enjoyable and help the office feel like a family environment. She enjoys contributing to our success by maintaining good patient relationships and by trying to make sure each patient leaves satisfied. In her free time, Kyra likes doing yoga, watching the New England Patriots and volunteering at her son's school.